Katherine Vasquez met John Aldrete in California, where Katherine had overstayed her visa. She had fled her hometown after escaping a domestic violence incident with her abusive ex-boyfriend and ended up in Orange County, surviving by working undocumented jobs as a maid and dishwasher. She bumped into John one night after her shift, and the two made an instant, electrifying connection. She dreaded telling him the truth about her situation. "I didn't want to tell him about the fact that I was here as an illegal immigrant. I was ashamed. But I knew I had to be honest with him," says Katherine. She recounts that as their mutual feelings developed, she wanted to make sure that if anything were to happen to her, the authorities would have no way of coming after John, who was born and raised in Los Angeles.
To her relief, John's reaction was empathetic. As the son of a single mother who had been victimized by domestic violence from his abusive step-father, he sympathized with her. But the relief quickly wore off as the lovers realized that Katherine could soon be discovered by authorities and deported.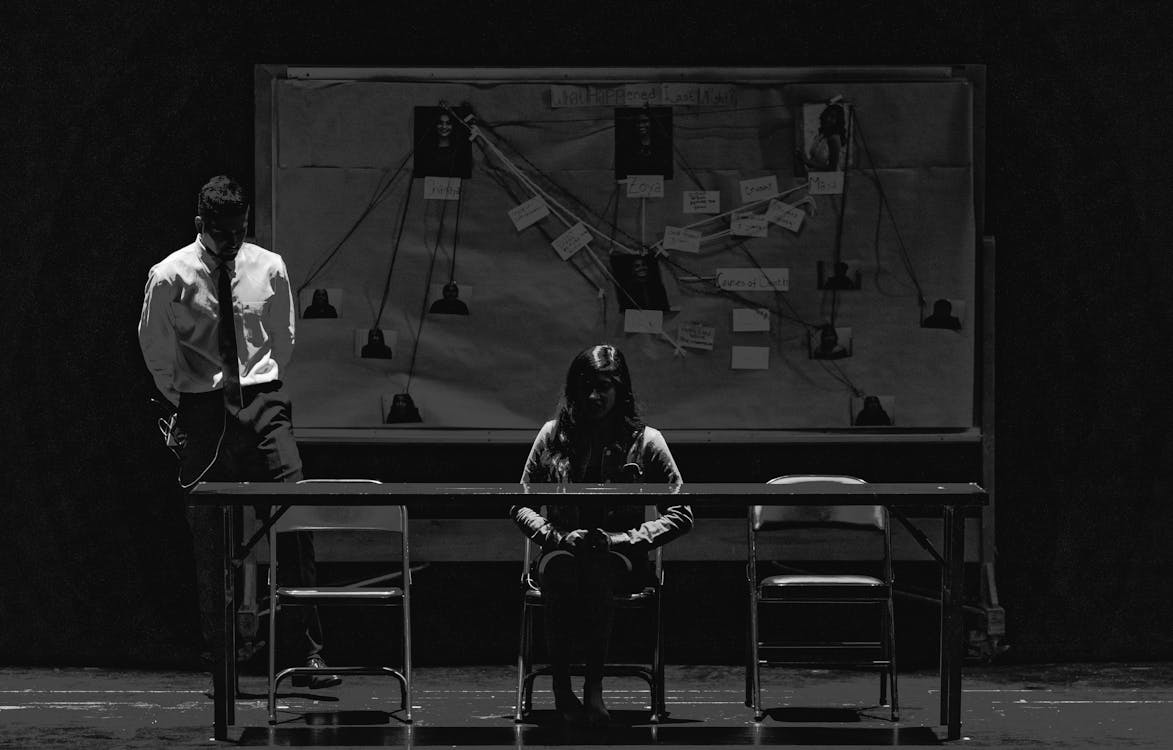 On a Tuesday afternoon, their worst nightmare became reality. As it turns out, Katherine's place of work had been monitored by authorities for the past six months. Officers had been gathering evidence that the restaurant had been using undocumented workers as "cheap labour".
When Katherine was given the deportation order, John pleaded with her to stay. He'd married her, he offered. It was not the ideal marriage proposal, but he wanted to protect her and save their love at all costs.
However, marriage is no longer as certain as it used to be as a way to prevent deportation or qualify for citizenship eligibility. Now under President Trump, immigration officials have become more ruthless with their methods. In fact, The New York Times has reported that officers have resorted to arresting undocumented immigrants, who they had once given allowances to, at their routinely scheduled meetings. Marriage interviews have become riskier than ever to attend.
The Trump Administration has charged Immigration and Customs Enforcement (ICE) with with arresting, detaining, and deporting unauthorized residents. With the administration's shifts in policies, it has become more and more necessary for a green card applicant to hire an immigration attorney. The decisions of the United States government to deport illegal immigrants have been under public scrutiny and regarded by many to be heavy-handed. Even to those who have abided by orders with no prior criminal record, ICE agency officials have swiftly hand out deportation orders. Most of these undocumented residents have fled their home countries not by choice, but as a necessity for survival. But humanitarian pleas and moral outcries seem to have fallen on deaf ears.
If you, your spouse, or a loved one are facing deportation, we highly recommend consulting with a certified legal expert, an immigration attorney. Kiran Nair of K Nair Law is an immigration lawyer doing excellent work, and she has a background in criminal defence. She has successfully represented clients in various types of deportation cases, including criminal conviction. You can give her office a call:
K Nair Law Group, P.C.
31897 Del Obispo St #225, San Juan Capistrano, CA 92675